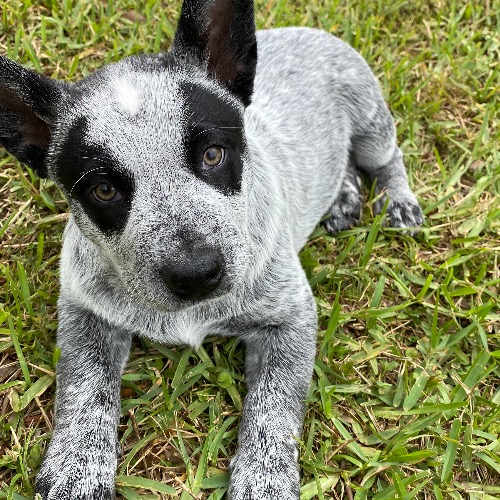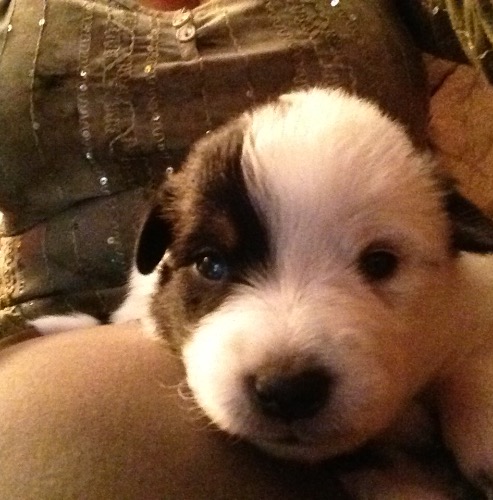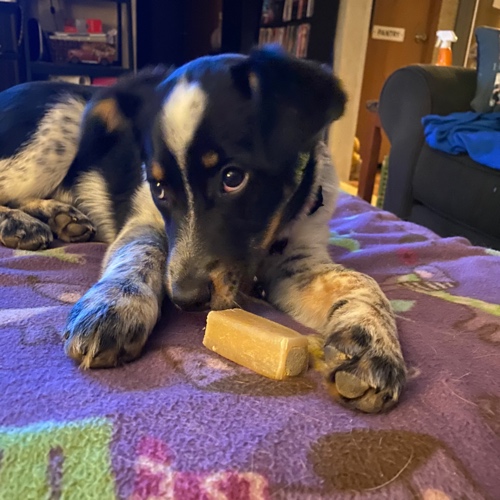 Australian Cattle Dog Mix
Cuteness 52
History
George Hall and his family arrived in the New South Wales Colony in 1802. By 1825, the Halls had established two cattle stations in the Upper Hunter Valley, and had begun a northward expansion into the Liverpool Plains, New England and Queensland. Getting his cattle to the Sydney markets presented a problem in that thousands of head of cattle had to be moved for thousands of kilometres along unfenced stock routes through sometimes rugged bush and mountain ranges. A note, in his own writing, records Thomas Hall's anger at losing 200 head in scrub.
Care and Health
Known as a "wash and wear" dog, the Australian Cattle Dog requires little grooming, and an occasional brushing is all that is required to keep the coat clean and odour-free. Even for the show ring it needs no more than wiping down with a moist cloth. It is not a year-round shedder but blows its coat once a year (twice in the case of intact females) and frequent brushing and a warm bath during this period will contain the shedding hair. As with all dogs, regular attention to nails, ears and teeth will help avoid health problems.
Fun Fact
This breed has a unique coat is water-resistant, keeping them dry in the rain.
Good For
This breed makes a great family dog but keep in mind that this breed requires pleanty of room to run around in.
Attributes
The Australian Cattle Dog is energetic and intelligent with an independent streak
Traits
Size medium, short Fur, sheds medium, high energy.